So glad you stopped by today. It is time or another blog hop with my Blogging Friends! This months theme is Summer Lovin'! Totally love it! It is finally starting to feel a lot like summer with hot temperatures here in Ontario. But this theme totally makes me think of the movie Grease and John Travolta - I know I am making myself feel old. But when I was a little girl, that movie was the best, at least in my eyes. lol
Summer Lovin' (I can type this without singing the song from Grease) is a great theme for using a number of our new bundles and stampsets. I chose to use the Sailing Home Bundle.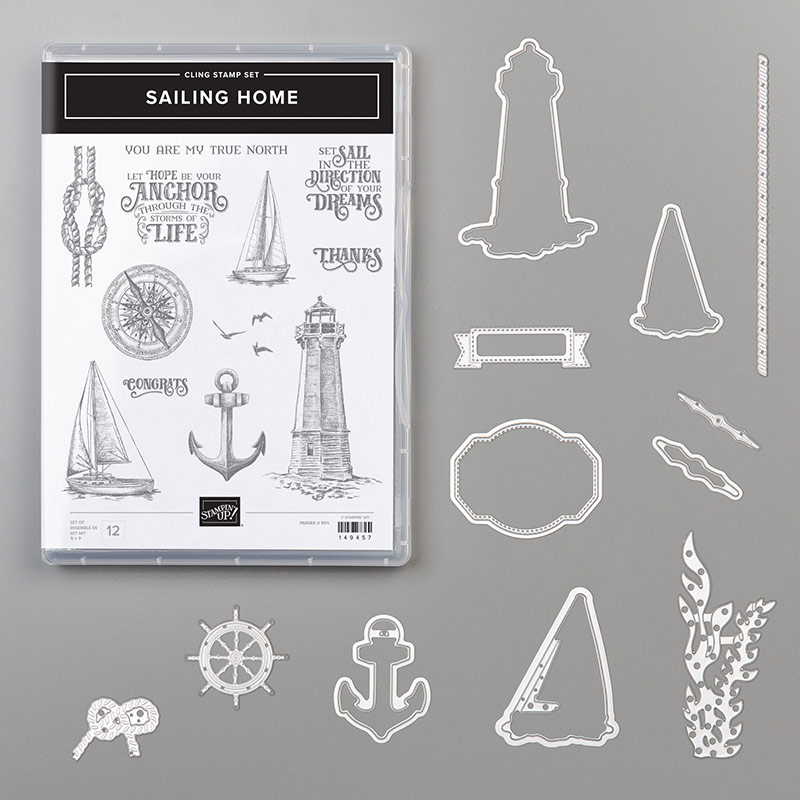 I was commissioned to make several cards and one was for someone's birthday who love to scuba dive. This bundle was perfect!
I used my favourite blue - Balmy Blue to get things started, I also used Night of Navy and Old Olive as my colours. Used my Aqua-painter and the ink pads to watercolour the background onto Watercolour paper. Once dry I placed it on a layer of Old Olive and then onto the Balmy Blue cardbase.
I cut the two rope lengths and one of the layers of seaweed in Night of Navy, then one in Old Olive and one in Balmy Blue. I also layered them in that order.
My greeting is stamped the greeting in Night of Navy and cut out using the beautiful stitched label in this set of dies. I finished it off with a tiny Old Olive bow.
Don't forget to hop on through and see all of the creations made with my Grease theme song in mind - just kidding - Summer Lovin' theme.